9. August 2021 | Hardware | Noizefield
Rebel Technology released Witch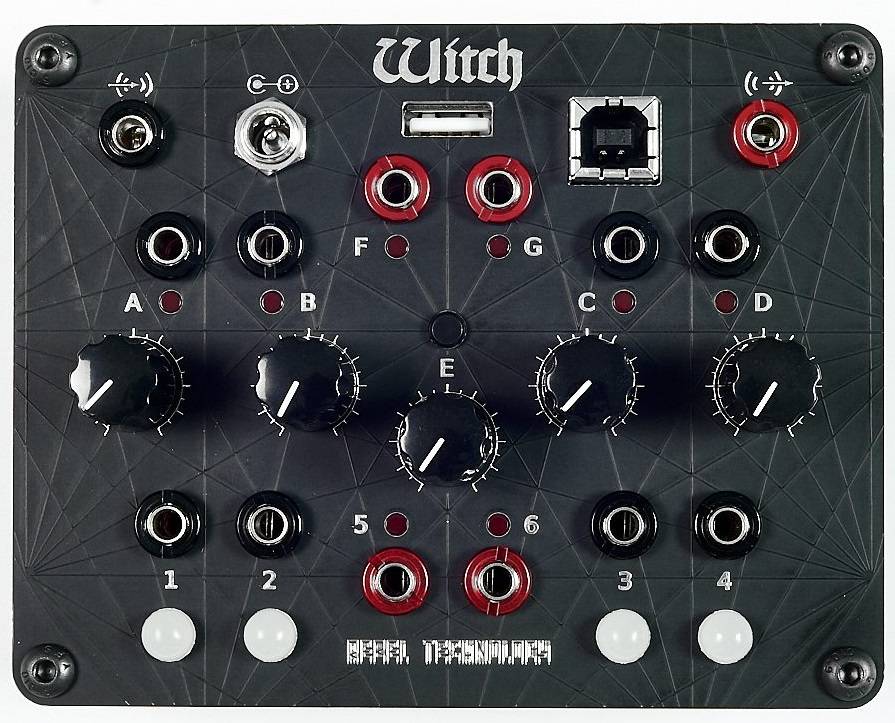 Rebel Technology released Witch, a compact and versatile polyphonic synthesizer. The Witch can be used Standalone, with a MIDI Controller, Analog Sequencer, or MIDI Polyphonic Expression / MPE Controller.
It comes with four different synth engines:
SubTract Virtual Analogue synthesizer with 48dB resonant filter
VoSim Voice Simulator formant synthesizer
WaveBank Morphing wavetable synthesizer
QuadSampler Sampler with peak filter
Each synthesizer engine is provided in two variants:
Expression Mode Continuous pitch control and MPE support
Performance Mode Discrete pitch control, standalone chords and classic MIDI support
Other features include two assignable tap tempo LFOs with continuously variable shapes and a powerful effects section.
As well as eight factory patches, the Witch is fully compatible with the OWL Library of more than 300 patches. What's more, users can create their own patches using any of the supported DSP languages: Pure data, Max gen~, SOUL, Faust, Maximilian and C++.
The Witch has web based documentation and synth editor here: witch.rebeltech.org
Price
€295.00
More info here: Rebel Technology | Witch
Subscribe to our mailing list to receive the latest news and exclusive downloads. Email